Explain dangers
Heavy equipment such as ready-mix concrete trucks and concrete pumps on a construction site can cause a lot of injuries.
Workers can be struck by the equipment or by their moving parts.
Workers can be crushed by concrete being spilled accidentally.
Identify controls
If a person could be endangered by equipment or its load, a signaller must be used to help the operator.
The operator and the signaller must decide on a way to communicate with each other. Often the best way is to use clear, standard hand signals.
Here are some standard hand signals for working with concrete trucks and pumps.
Demonstrate
Demonstrate the hand signals below. Ask your crew to practise them so that they become natural.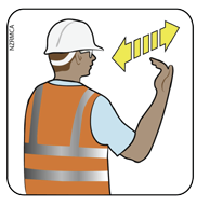 Back up
Arm bent at elbow, hand cupped.
Move arm back and forth towards the body.
Shift truck over
Outstretched arms with open hands apart, clearly indicating where the truck is to be moved.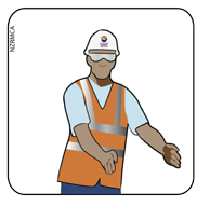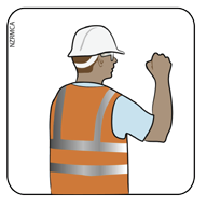 Stop truck, bowl
Arm bent at elbow, fist with knuckles facing outwards.
Move truck forward
Outstretched arm with hand outstretched and thumb pointing upward.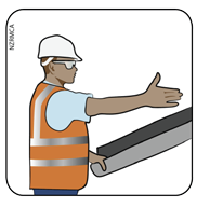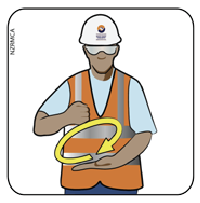 Mix
Left hand palm facing up. Right hand closed, fist rotating above left.
Discharge bowl
Arm bent at elbow, rotating clockwise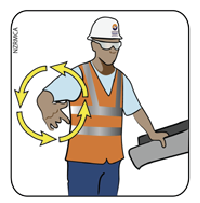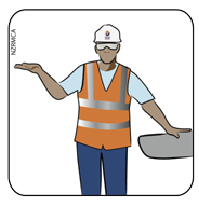 Speed up bowl
Speed up, Lift outstretched arm, palm up.
Slow down bowl
Slow down. Lower outstretched arm, palm down.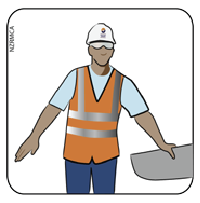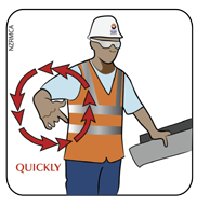 Load finished, spin out bowl
Arm bent at elbow and quickly rotating in a clockwise (discharge) direction
No response should be made to unclear signals
Download Concrete Truck Driver Hand Signals as a PDF
---