Earth magic: superadobe construction providing inexpensive, innovative and incredibly sustainable housing, from tiny homes to emergency shelter. Enjoy this magical journey into CalEarth Institue. Site Director, Ian Lodge leads us on a poetic, educational tour of their EcoDome (400 square foot tiny home built for $10,000), emergency housing village, research build site, and environmentally-friendly superadobe version of a McMansion.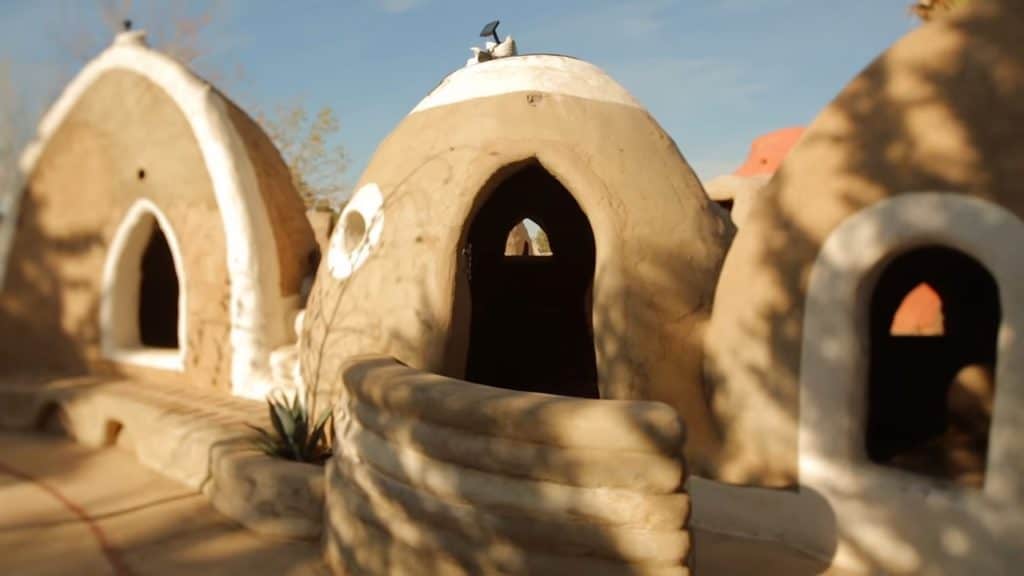 We hope you feel as moved as we did during our visit to this unique natural building paradise in the Mojave Desert.
"Earth turns to gold in the hands of the wise" -Rumi
Insight from California Institute of Earth Art and Architecture founder, Nader Khalili:
"There is a Sustainable Solution to Human Shelter, based on Timeless Materials (earth, water, air, and fire) and Timeless Principles (arches, vaults, and domes). Every man and woman should be able to build a shelter for his or her family with these universal elements, almost anywhere on the earth and other planets. These principles, interpreted into the simplest form of building technology have created emergency shelter which can become permanent houses, and which have passed strict tests and building codes.
Since 1975 we have been dedicated to researching and developing this low-cost, self-help, eco-friendly technology that can resist disasters, and to offer it to humanity. The only missing link is to educate humans on how to use these timeless techniques, developed at Cal-Earth Institute, to fit their own culture and environment."
---
See also:
A study on the feasibility of superadobe technology